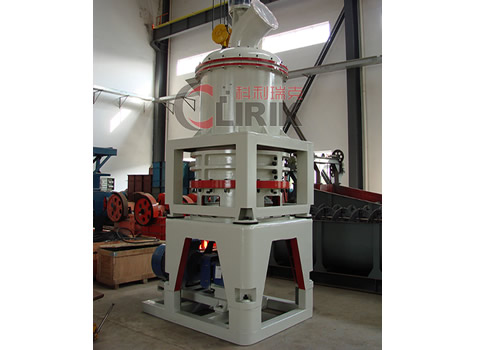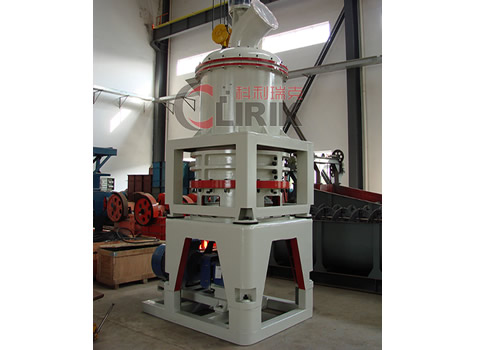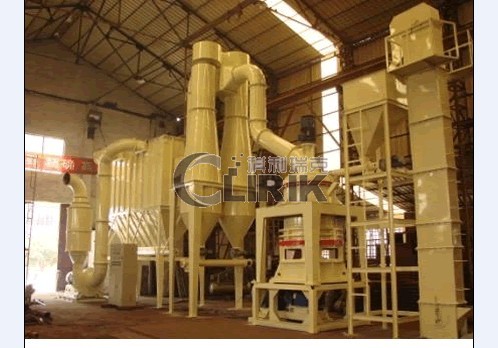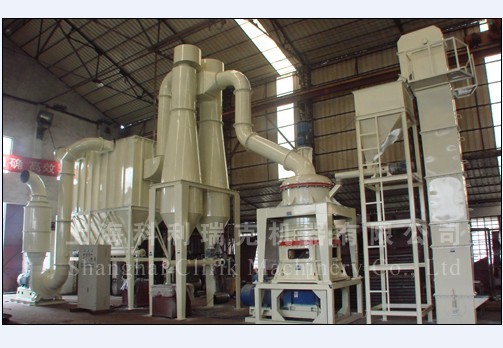 HGM series pulverizer machine
is extensively used in different industries. The pulverizer machine has features of high efficiency, high output and easy maintenance. Its pulverizing fineness can be up to 300-2500 meshes. Besides common materials, it can also be used for pulverizing materials with hardness less than 6 in Moh's scale and humidity less than 6 percent such as kaolin, limestone, basalt, calcite, marble, talcum, barite, gypsum, dolomite, bentonite mud, mica, pyrophyllite, sepiolite, carbon black, diatomite, graphite, alunite, fluorite, potassium feldspar, phosphorite, pigment, up to 200 kinds.
Application of carbon black pulverizer machine:
Carbon black pulverizer machine
can be used in lines of chemical industry, pharmacy, industries of making dyestuff, coating, pesticide, granulated sugar, salt, low-fiber plant,insulating material, carbon black, active carbon and scientific research etc.
Carbon black pulverizer machine
, the granularity (or final size) of the finished products can be freely adjusted between 325-3000meshes (0.045-0.0057mm), and the capacity (ton/hour) ranges from 0.4T/H to 12T/H
Principle of carbon black pulverizer machine:
●The crusher will crush the big materials into small ones, and then the elevator will send them to the hopper.
●The vibrating feeder will send the materials to the middle of first dial evenly.
●The motor of main equipment drives the main shaft and dial through reducer, and the dial drives numbers of rollers moving in the ring channels via pins.
●The materials will be driven to the edge of dial by centrifugal force and fall down into the ring, crushed and grinded by roller, and become powder after production of three rings.
●The high pressure centrifugal blower will inhale air from outside and bring the crushed materials to classifier.
●The rotating turbo in the powder collector will make the coarse materials return to the mill and regrounded, while the fineness will mix with the air and go into the cyclone and be discharged in the discharge bin, which is at the bottom of it.
●The air, which mixed with very little fineness, will be purified by impulse duster and discharged by blower and muffler.
Technical data of carbon black pulverizer machine:
Model
HGM80
HGM90
HGM100
HGM125
HGM168L
Ring Diameter(mm)
800
900
1000
1250
1680
Ring Number (PCS)
3
3-4
4
4
4
Roller Number(PCS)
18-21
24-29
28-36
30-44
30-40
Main Shaft Speed (r. p. min)
230-240
200-220
180-200
135-155
120-130
Input Size (mm)
≤10
≤10
≤15
≤15
≤20
Finished Size (um/mesh)
74-5
(200-2500)
74-5
(200-2500)
74-5
(200-2500)
100-6
(150-2000)
100-9
(150-1500)
Capacity (t/h)
0.4-4.5
0.6-6.5
1-9
2-16
3.8-30
Outlet Size L*W*H (m)
13.9*4*6.2
14.7*4.8*7.2
18*4.6*8.6
14*9*10.25
26.3*7.5*11.9
Note: This specification is just referencing, any changes are subject to the products.